Digital  Marketing & Advertising Partner
Services to Grow 
Marketing Can Be Overwhelming. We'll make it easy for you.

Website Development
Your website is a business tool that's worth investing in.
Custom website from $15k
More than a Brochure
Your website can become your #1 tool for your business to generate leads & sales for your business. It's so much more than a glorified PDF Brochure or a vanity metric. Your website is a tool for conversion.
Your website is the front door that's open for all to see 24/7. Make it work for you!
Your website is really the foundation for all other marketing activities online and works well with:

Digital Strategy & Consulting
The missing piece or compliment to your overall marketing plan.
Reviews, Planning, & Execution
Aim for a Target
We utilise the SOSTAC® framework for all of our digital marketing planning.
Digital Strategy that tackles the complexities of marketing in a digital world.
This strategic piece fits within your overall marketing plan and accentuates it for greater effectiveness and business growth via online platforms.
High percentages of businesses across Australia still don't have an intentional, strategic digital component to their overall marketing plan, because of the learning curves and unknowns.
It makes sense to have a digital partner that works within the framework of your business and guides you to digital success.
Going digital means 24/7 opportunities to test and refine. We don't start out guessing, but we have the opportunity to take what we know and make it better.
Works Well With:

Digital Advertising
Leverage the power of Online platforms to grow online.
Meta, Google and LinkedIn
PPC and Lead Generation
The Internet is not going away, but how do you use it as a tool for business growth? We'll develop strategies and implement surefire ways to grow your database from advertising on social media platforms, search engines like google and bing, and credible listing websites.
In essence, we leverage these platforms to create your own platform for 24/7 nurturing if you choose to do so. No longer will you be subject to algorithm changes or price increases with your own database of interested future customers.
Works well with:
We show you what's working and isn't by the data. Data-driven decision-making allows us to steward the responsibilities we've been given better.
Sure, we may not be able to see the end from the beginning, but we can start, analyse the data, and allow the data to guide us.
Engage your database
We love emails. Open rates and conversions are higher than many other digital formats, and with your customer's details, you can create campaigns and execute them without any additional ad spend.
Imagine pushing the 'GO' button to your own marketing machine anytime you want. Sounds too good? Well, a qualified email database is a platform to do this.
Let's talk today about growing your database and building your marketing machine with well-crafted email campaigns.
Works well with:

Social Media Marketing
Building your following online with a targeted approach that is consistent.
Targeted and Consistent
Social Media Management is one of the best things to get off your plate when your marketing team is stretched already. We're talking CMO, Media Manager, or solo business operator crushed by the weight of SMM.
We'll craft custom content with a few basics from you such as:
Who is your customer
Tone of voice
Images and Video of your business
If you don't have these, no problems. We can create a strategy that incorporates a brand guide for Social Media Marketing. It'll be well documented and ready to reference whenever necessary.
For just 25 - 35% of the cost to hire someone internally, we plan, create, post and manage so you or your team don't have to.
We specialise in the following D2C and B2B platforms:
Facebook
Instagram
LinkedIn
Focus on what matters most that only you can do.
Works well with

Search Engine Optimization
Show up when it matters most...when users are searching
Talk to Search Engines
Optimise your site so it's friends with the Search Engines like Google and Bing. Be found online when your customers are in consideration mode and searching for your product - Really, this is when it matters most.
We'll develop an integrated keyword and site structure strategy that makes sure you're ranking higher than your competitors. Factors like Content produced, Site Authority and Structure are all keys to a successful SEO-friendly site.
The Algorithms are changing every two to three days, so let us do the heavy lifting and make sure your site is visible when it needs to be.
SEO is not a sprint but it is a long-distance race and works well shorter sprints like:

Digital Partnerships – Exceptional Delivery, Completely Digital
No minimum commitment. Pause or Cancel anytime. 100% Satisfaction Gauranteed. 
Digital Partner Subscription
Includes all Digital Services for Every Stage of Growth.
One Company. Unlimited Requests. Unlimited users.


Digital Advertising Campaigns

Email Marketing Campaigns


Search Engine Optimisation
Monthly
Cancel or pause anytime
$4,995/m
Prices include GST.
Quarterly
Save $500 per month.
$4,495/m
Prices include GST.
Digital Ads Subscription
One Company. Unlimited Requests. Unlimited users.
Platforms included:

Unlimited Search & Social Ad Campaign Requests.

Includes Ad Creation & Execution.

Includes Management & Reporting.

Monthly
Cancel or pause anytime. Doesn't include Ad Spend.
$2,500/m
Prices include GST.
Quarterly
Save $250 per month. Doesn't include Ad Spend.
$2,250/m
Prices include GST.
Single Digital Services.
One Company. Unlimited Requests. Unlimited users.
Email Marketing Subscription


Unlimited Campaign Requests

Creation, Execution, & Monthly Reporting

Fresh new designs aligned with your brand.
Monthly
Cancel or pause anytime
$1,500/m
Prices include GST.
Social Media Management Subscription


Creation, Execution, Management & Monthly Reporting

One post per week per platform below
Monthly
Cancel or pause anytime
$1,500/m
Prices include GST.
Search Engine Optimisation Subscription

One Domain & One Business Location


Optimised Site for Service & Geolocation

Monthly Listings to Expand Online Presence

Google & Bing Business Profile
Monthly
Cancel or pause anytime. Discounts for Multiple locations.
$895/m
Prices include GST.

ADD ON
WordPress Landing Pages
Increase  your campaign conversion rate with a new and better user experience. Lightning fast hosting included. Requires a  Service subscription.
$950/m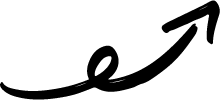 Digital Services Subscription FAQs
Is there a limit to how many requests I can have?
No. Add unlimited requests to your Digital queue, and they will be delivered one by one.
How do I request Digital Services?
When you Subscribe, you are invited to your personal dashboard where you submit all your requests, drop all your assets, and watch in real-time as your requests move to 'in progress and then 'complete.'
How long until I receive my Digital Service?
Most requests are completed within 2 to 3 business days or less. More complex Digital Campaigns or websites will take a little longer. 
Who fulfils the Digital Services requests?
My Heart Studio is a Digital Services Agency of one with the ability to scale through strategic Australian Digital Specialists if necessary.
Why not hire a Digital Specialist internally?
Good luck. One, To find a specialist in Australia, you'll be outlaying six figures minimum with benefits and super. Two, Most specialists value flexibility over security. Three, You'll struggle to keep them busy 40 hours a week without incorporating additional out-of-scope work.
What if I have only one request?
No worries. Cancel or pause your subscription at any time.